About The Motor Trade Association of WA (INC)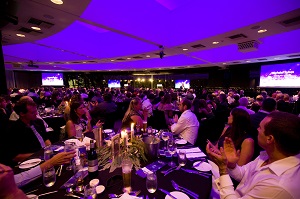 The Motor Trade Association of Western Australia (inc) is a member-based organisation operated by industry members, for the benefit of industry members. We vigorously pursue the interests of the industry on behalf of our members to form a collective and influential voice. This collective strength provides advocacy, lobbying, business development, training and apprenticeship services for thousands of businesses and employees within Western Australia. Established in 1934, the Motor Trade Association of Western Australia has solely dedicated its efforts to advocating for the automotive industry and its interests. This advocacy and support has allowed the MTA's members to prosper in a profitable, compliant and sustainable capacity. By ensuring the best outcomes for members, the MTA empowers business owners to undertake business with confidence, make decisions with certainty and employ more personnel, both now and in to the future.

The Association provides its members with a network of highly-skilled professionals, all of whom are committed to serving members and upholding the Association's core values.
Further, members across 19 industry sectors are provided with:
Specialist sector support, through the Association's Divisional Management.
Business development and growth services.
Expert industrial relations advice and on-demand support, including information on wages and allowances, as well as tribunal representation.
The latest industry information, including automotive news, updates on regulations, tenders, industrial relations and industry specific technical and business comparisons.
Access to the most up-to-date and relevant training services and programs.
Member representation at the highest levels, including State and Federal Government, franchisors, suppliers and large consumer groups.
Environmental management services through our Green Stamp accreditation.
Specific advice relating to 19 divisions/industries.
Sales, Yard Manager and Dealer Licensing courses.
New dealership business courses.
Promotion of the industry through trade shows and expos.
Industry events and educational seminars.