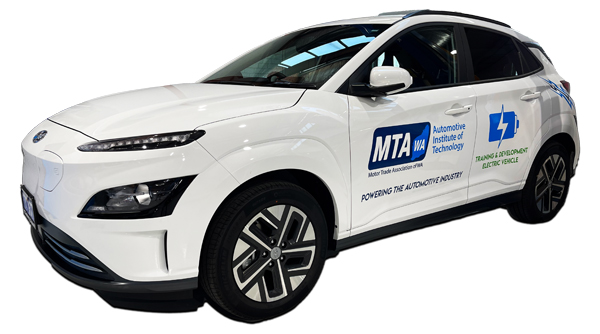 This course is aimed at upskilling automotive technicians to provide the skills necessary to depower, service and repair, and repower battery electric and hybrid electric vehicles as the automotive industry moves towards a future where electric drive or assisted vehicles is becoming the norm.This five-day course is for qualified automotive technicians who are suitably skilled and are currently working in the automotive industry. Evidence of suitability will need to be provided on enrolment due to the dangers involved when working with high voltages.
Course Delivery


This is a 5-day course with a mix of classroom based learning and practical tasks/assessments in the workshop.
To be awarded the AURSS00035 and the AURSS00037 skill sets, every candidate will be required to show competence via a successful practical demonstration and written assessment.

Next Course Dates
12 Sept - 16 Sept 2022
14 Nov - 18 Nov 2022
5 Dec - 9 Dec 2022


Cost
Total Course Fee: $797.57*
*The Total Course Fee is the combined total of the skill sets AURSS00035 and AURSS00037, costing $423.16 and $374.41 respectively.