28 June 2022 | MTA WA News
New laws regarding products that use button and coin batteries
As of 22 June 2022, businesses that supply or sell new and certain second-hand consumer goods that use Button/Coin batteries (e.g. key fobs and remotes) are required to ensure the goods meet new information and safety standards.
Read the MTA WA advice below to ensure your business understands its legal obligations.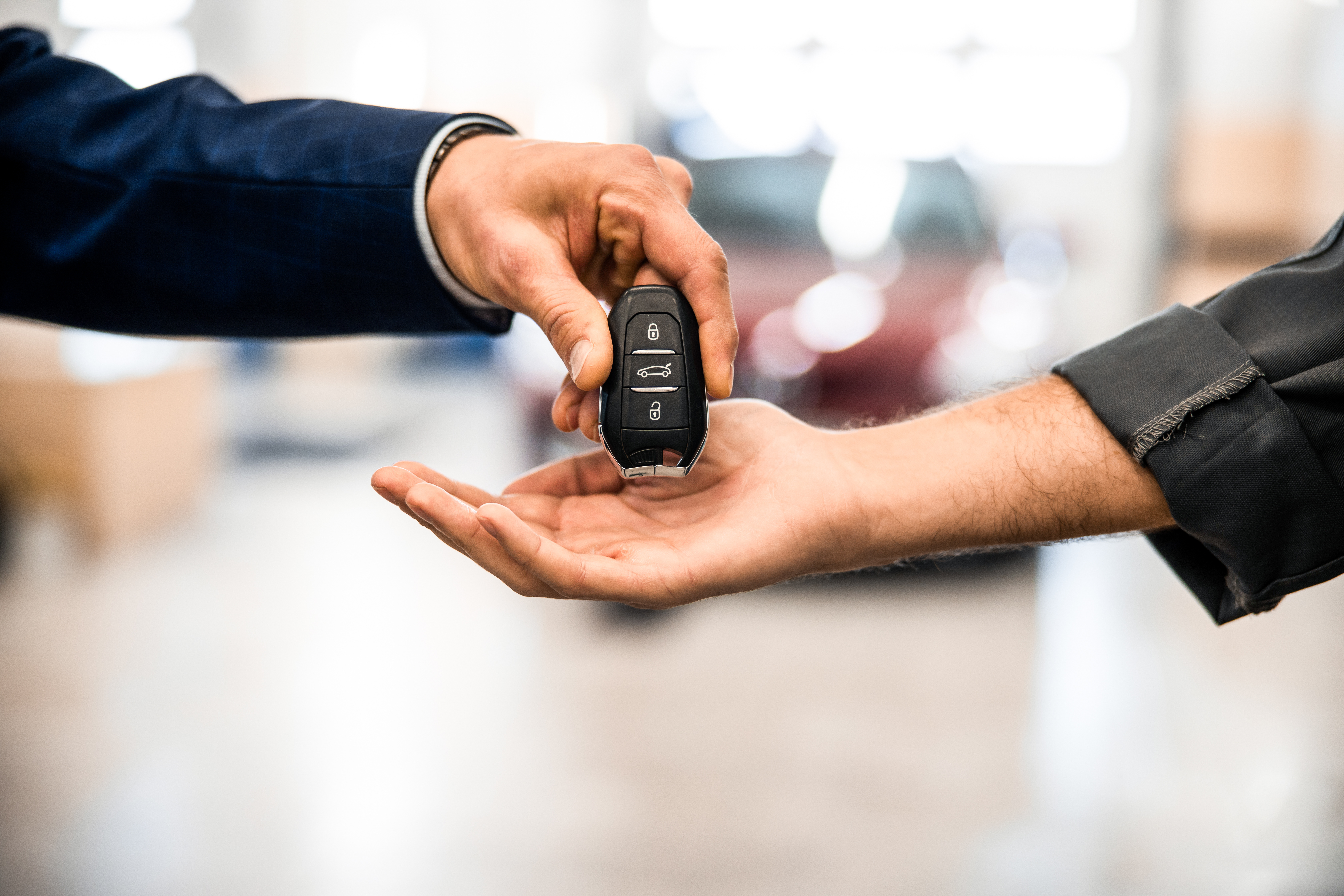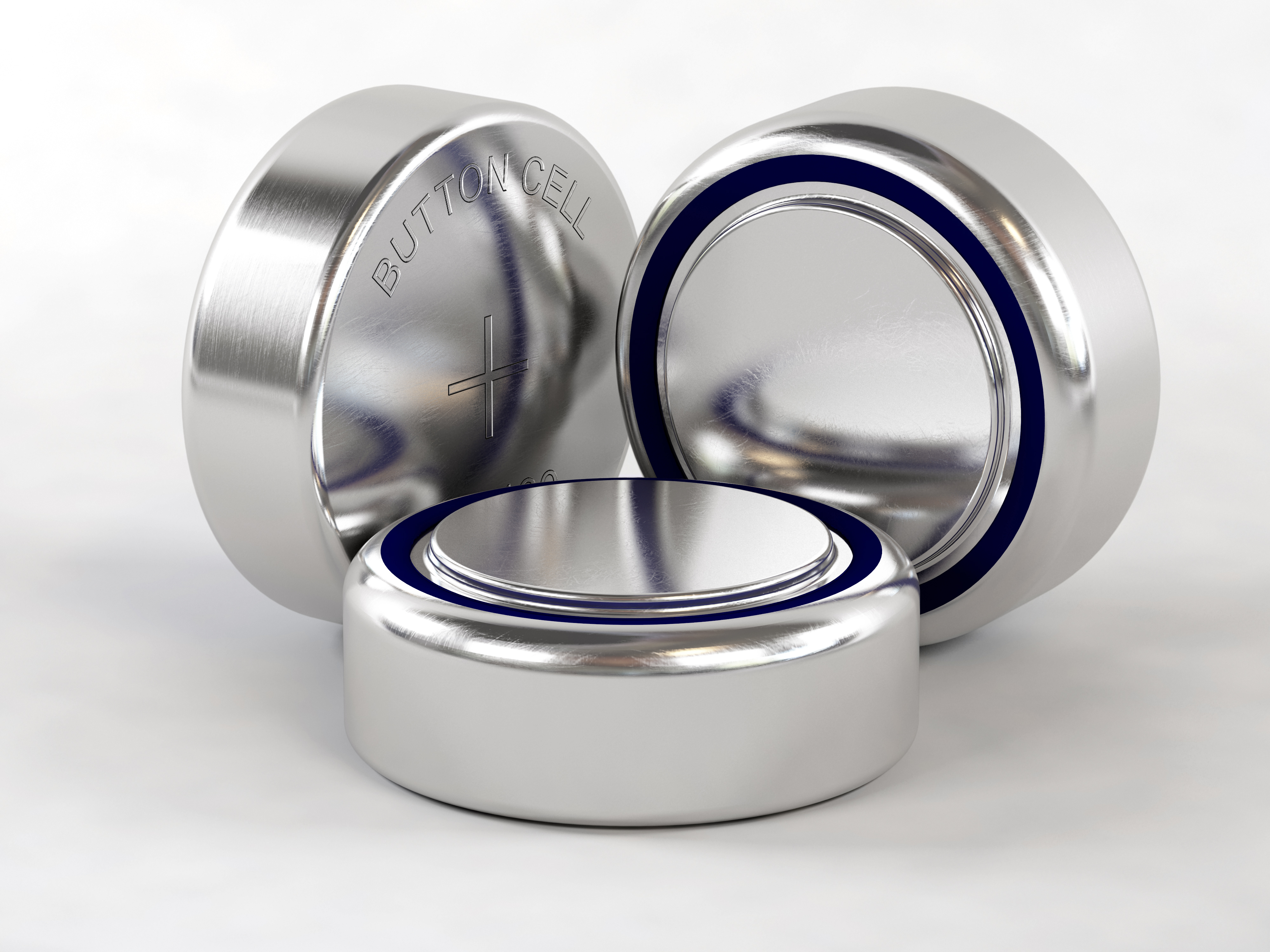 Background
A significant number of Australian children have suffered serious injuries and fatalities by swallowing or otherwise ingesting button and coin batteries – that is, small, single-cell batteries with a diameter greater than their height.
An example of devices that may contain button/coin batteries are key fobs and remotes.
In response, the Australian Government enacted mandatory Consumer Goods Standards designed to reduce those risks in December 2020. The Standards included an 18-month transition period to give manufacturers and suppliers time to prepare. That moratorium period has now ended, and Standards are in full force.
Important Details
It is now illegal for businesses to sell or supply consumer goods containing button/coin batteries that do not comply with the new safety and information standards.

The Standards require consumer goods to have "a secure battery compartment that is resistant to being opened by young children" and not unintentionally release the battery "during reasonably foreseeable use or misuse conditions".

The Standards require safety warnings on (or attached to) all consumer goods that contain a button/coin battery.

The Standards were proclaimed on 21 December 2020 with an 18-month transition period to allow manufacturers/suppliers time to comply.

The Standards DO NOT APPLY to second-hand consumer goods where the goods were first supplied (as new) before 22 June 2022. For clarity, if a vehicle was sold to its first owner in 2021 and resold second-hand today, the Standards would not apply.

The Standards DO NOT require action when a vehicle is presented for service or repair (unless the service/repair includes supplying a new component that uses a button/coin battery).
Recommendations
All MTA WA Members should conduct an audit of their products and services to determine if any involve the use of button/coin batteries and apply the new Standards if applicable. (Use the flow chart tool below to simplify the audit)

Contact the MTA WA if you have any questions or concerns relating to the new Standards
Member Tools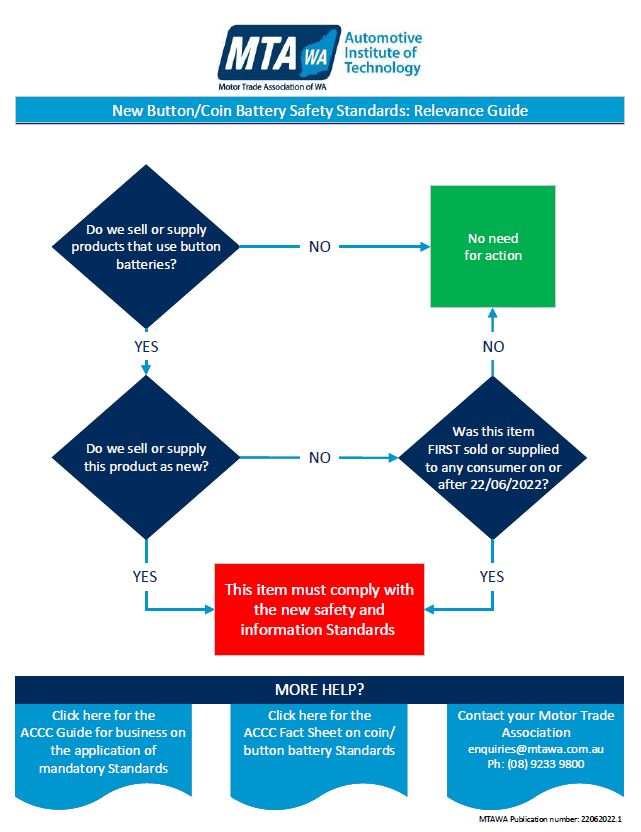 More Information
Please contact your Divisional Manager for further information.