Textile Fabrication - Apprentice Employment Opportunities
With access to a $4,000 incentive for eligible employers – there's never been a better time to take on a Textile Fabrication Apprentice! If you only require an Apprentice for Part-time work, there's even a share apprenticeship program so you're not committed to full-time employment of Apprentices.
With semester due to go back in April for Cert III Manufactured Textile Products and Cert III Automotive and Marine Trimming Technology Apprentices, you had better act fast!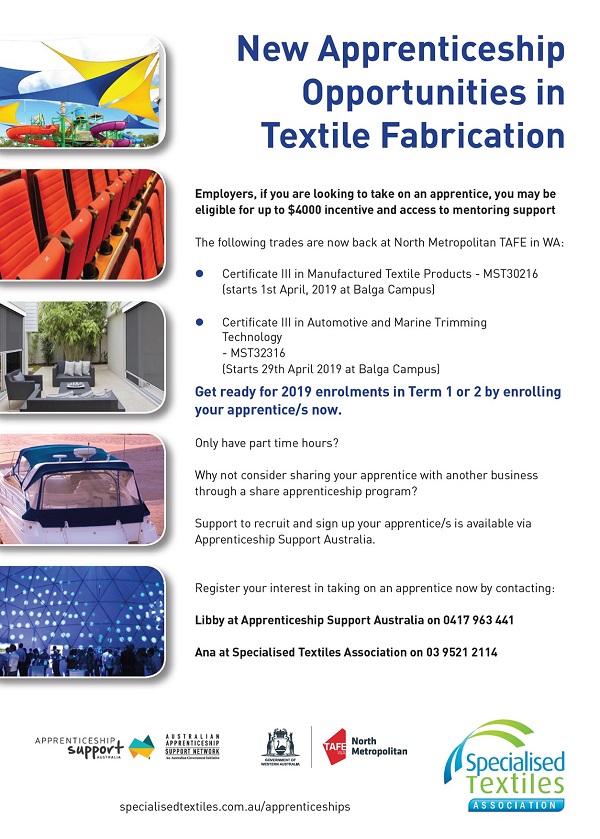 http://specialisedtextiles.com.au/Apprenticeships