Misfuelled your diesel vehicle before? Never again…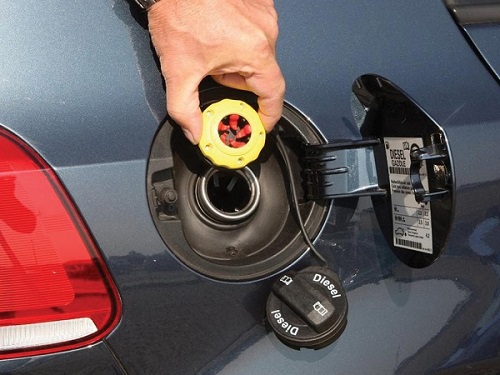 We all know someone who has put petrol into a diesel vehicle before. The sheer frustration and embarrassment when drivers realise their mistake can be compounded by the costs of remedying the issue.
Fleet managers, business owners and individuals operating diesel vehicles may be interested in a solution from MTA WA Members, Total 4x4. Their simple solution to this issue, called a "SoloDiesel Cap" is priced at $98 inc GST and can be shipped free of charge to Australia and New Zealand. (Price correct as at November 2018).
The device prevents any diameter of fuel nozzle other than diesel from entering your tank in the first place. Equipped with a flap, that maintains pressure, it even negates the need to screw and unscrew a cap each time you fuel up.

What happens if I misfuel my diesel vehicle with petrol?
If you're 'fortunate' enough to notice that you've put petrol into your diesel vehicle before departing from the service station, you'll require a drain of your fuel tank, a flush and of course, you'll need to refuel with diesel.
If you've already driven off, there's a raft of components that may be affected, so you'll usually require a towing service to your preferred automotive repairer for further inspection and replacement of affected parts. This often includes fuel injectors, fuel pumps etc.