Paint & Panel Body Repair Industry Survey Results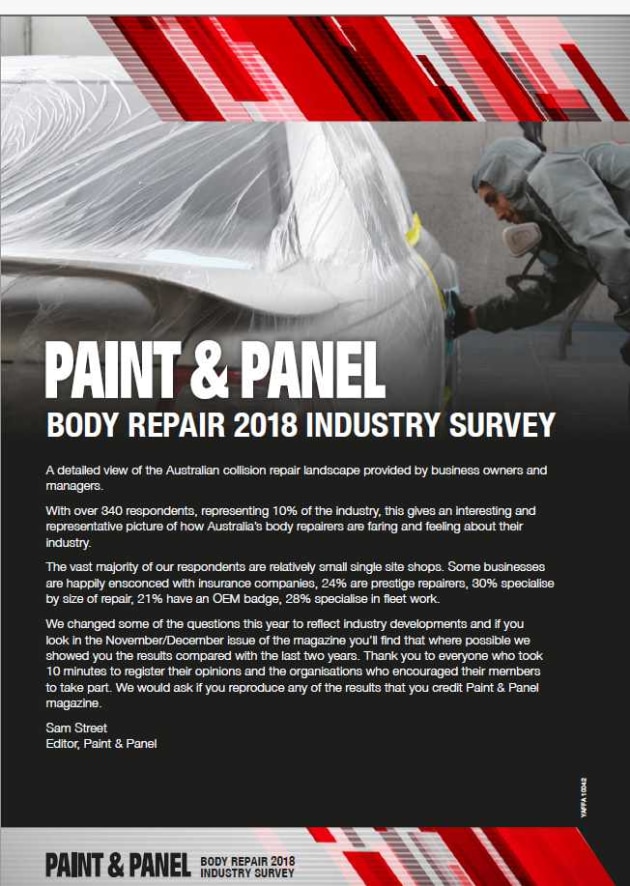 The purpose of the survey is to give a snapshot of the repair landscape in Australia. Questions were asked surround individual's attitudes towards the industry, what it's like to work with certain insurers, profit margins and work volume. There was a record response to the survey with 341 bodyshop owners and managers taking part - this represents a response rate of around 10% of the industry which gives an interesting and representative picture of how Australia's body repairers are faring and feeling about their industry.
MTA WA's BRD Division Manager thanks members who took the time to fill out the survey and benefit the industry at large.
If you would like to receive a copy of the report, click here.
Any questions or feedback can be directed to Australiasian Paint and Panel, who ran the national survey, or to the BRD Division Manager Marie Donato at [email protected] or 9233 9817.