GTO Apprentice Application Form:

Transfer a Training Contract Form:
Want to transfer your training to the Automotive Institute of Technology? Download the form below from the Department of Training and Workforce Development.

Financial Hardship Application Form:
Please give us details about your current financial situation so we can assess your eligibility to receive financial hardship assistance with your training fees and charges. You will also need to provide documentary evidence to support your claim of financial hardship.



Appeals, Complaints & Grievances Form:
If you have an issue please address it in the first instance with your trainer. If you are not able to come to a satisfactory resolution please complete the Appeals, Complaints and Grievances Form.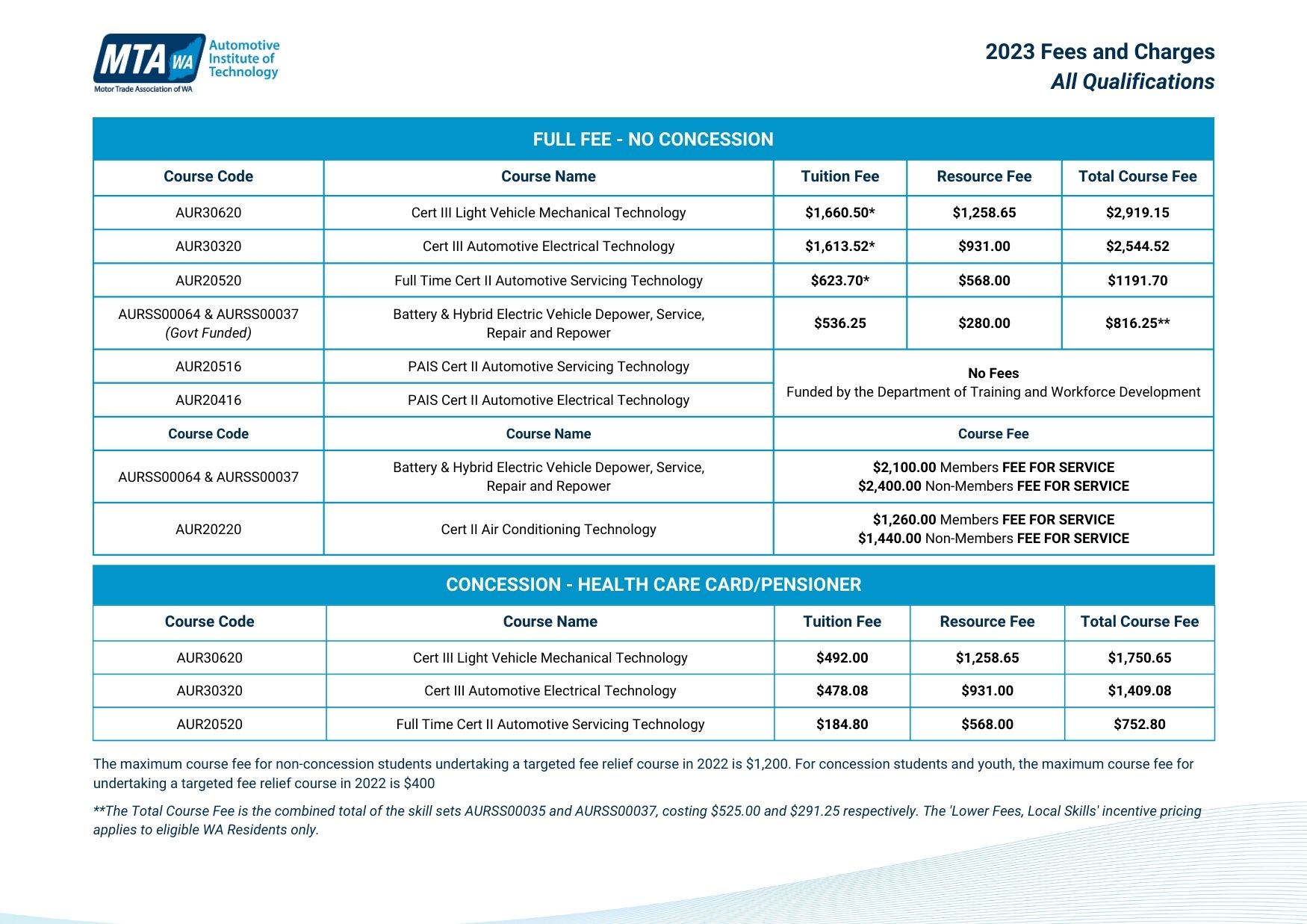 *The Student tuition fees are indicative only and are subject to change given individual circumstances at enrolment. Additional fees may apply such as Student service and resource fees.

Fees and Refunds Guidelines:
AIT is entitled to charge fees for services provided to learners undertaking training and assessment that leads to a nationally recognised outcome. These charges are generally for items such as course materials, text books, learner services and training and assessment services.
Click below to download our policy.