Enquire to Employ an Apprentice Now!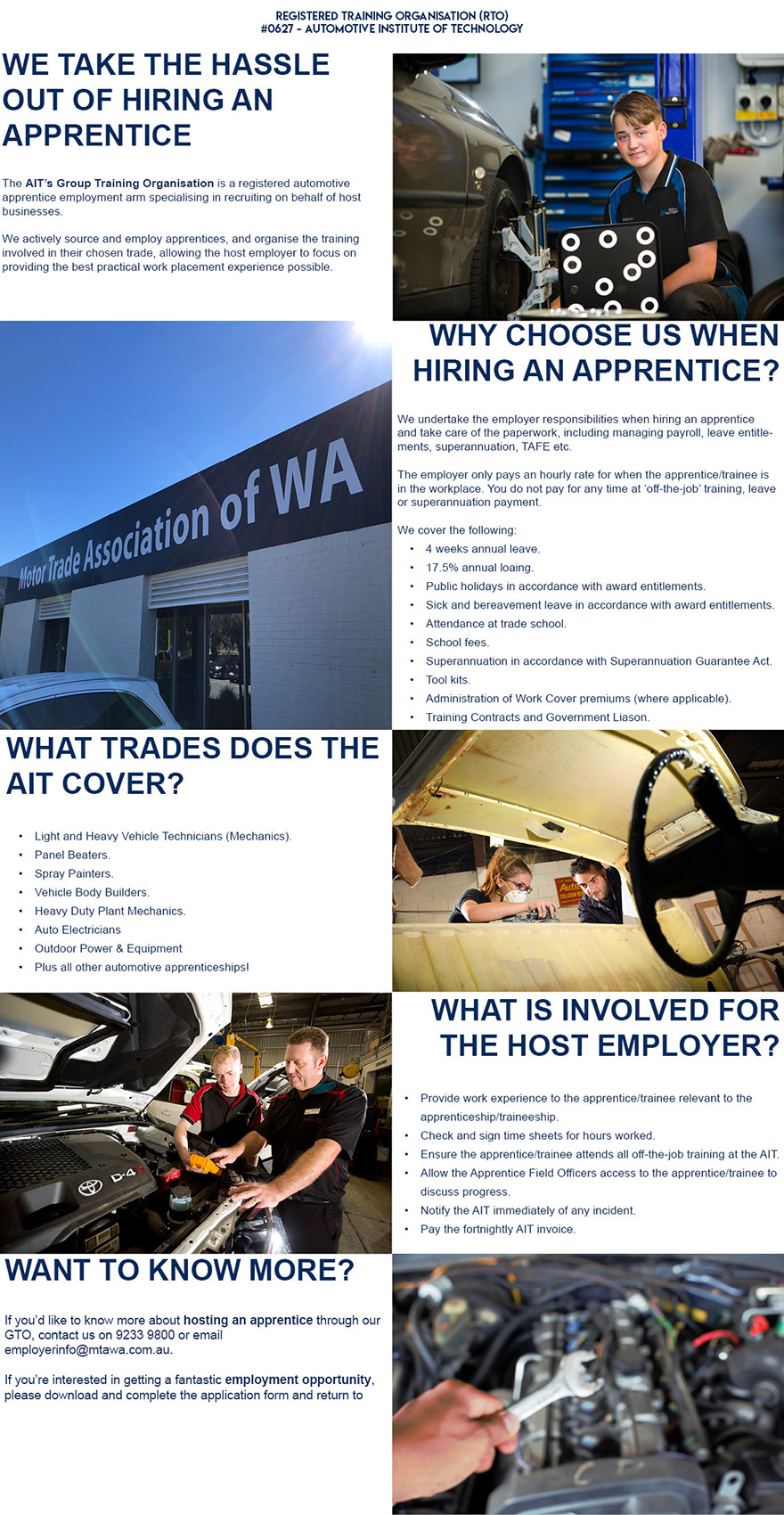 'EMPLOYER TESTIMONIALS'
"Gino's Panel & Paint has enjoyed a successful and mutually beneficial long association with the Motor Trade Association of Western Australia as a host employer, delivering on the job training for apprentices as well as workplace experience for pre-apprentice and pre-traineeship candidates. Gino's has been provided with a high standard of support from the MTA WA. The prompt and professional response from training managers and field officers -especially in managing any performance or conduct concerns – allows Gino's to focus more time on providing quality training and real workplace experience for apprentices. Gino's is proud to partner with the MTA WA in this important task of providing skilled technicians for our evolving industry. "
- GINO'S AUTOMOTIVE ACCIDENT REPAIR CENTRE PTY LTD
"We recruit apprentices through the MTA WA and have done so for well over 10 years. When we're due to take on an apprentice, we give the MTA WA a call and they'll do the initial screening. We'll then be sent one, two or three apprentices that our MTA training representative thinks is suitable for our business. Immediately that saves us time, and we have a choice of candidates' hand-selected for our business."
-PETER BROOKS, FIRST CLASS AUTOS